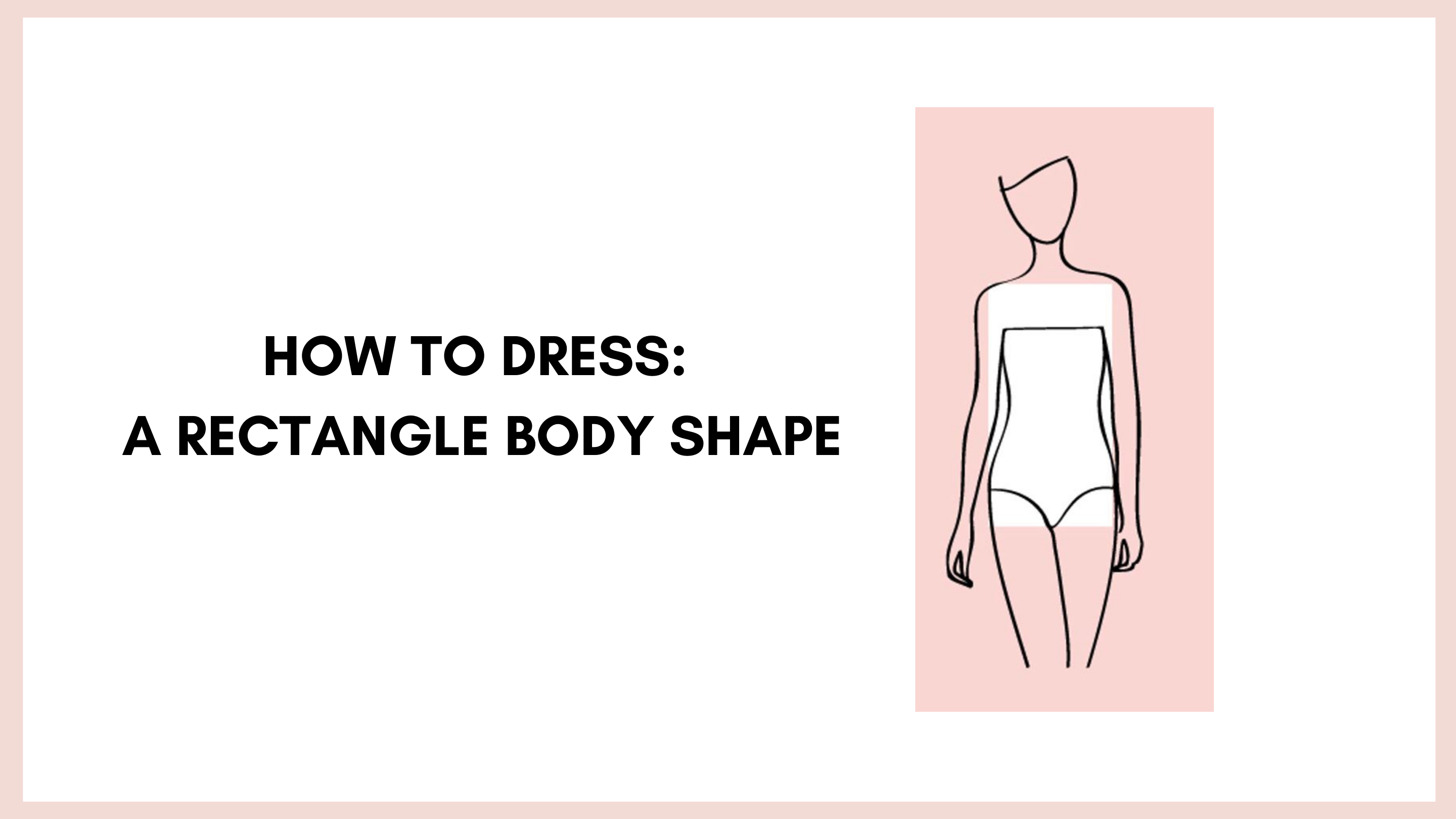 ---
Finding clothes that fit and flatter our shape is one of the best ways to boost your confidence and make you feel beautiful in your clothes everyday.
Every body shape is different, but these guides are here to help you dress your shape the best way possible to accentuate your best features and help you conceal any areas you might be a bit more self-conscious about.
If you aren't sure which shape, you are take a look at our How to Measure Your Body guide.
A Rectangle body type generally has the following characteristics:
Your shoulders, bust and hips are all fairly uniform in measurements
You aren't particularly curvy
Your waist isn't very curvy, rather in just goes straight up and down
Your weight is fairly evenly distributed throughout your body
Tips for dressing an Rectangle body shape
Dressing your body is all about balancing and proportions. When you are a Rectangle shape your body is all in proportion and therefore a straight up and down shape, you are wanting to create curves and to create and defining your waist.
The key to dressing your rectangular shape is to add some volume to one half of your body whilst creating clean, straight lines on the other half. For example, if you wear a pair of skinny jeans, wear it with an oversized knit or a flowy top. Likewise, if you have a skirt with lots of volume and movement wear a more fitted top.
Best tops for a Rectangle body shape
Scoop and round necklines really suit this body shape. They open the neckline up and show off the collarbones. These tops are also great if you have a smaller or a fuller bust too. They also draw the up upwards as well.
A detailed neckline adds some extra volume to your top half and again helps draw the eye up towards the face.
A peplum top is another great choice for your body shape as it creates the illusion of a waist and helps to break up your body by also adding some volume through the extra fabric.
Puff sleeves or a sleeve with some details, especially on the shoulders are a great way to broaden the shoulders and draw the eye outwards.
Jackets
A way to create an illusion of waist is to wear a cropped jacket that hits right on your waist or just above it.
If you are wanting something longer or more flowy a trench or a kimono is a great way to add some extra volume and movement in your clothing.
Bottoms
Note: choosing your bottoms will depend on what you have chosen for your top. Remember you want flowy on one half and more structured and streamlined on the other half to create that balance.
A pair of high-waisted jeans are every rectangle women's best friend and can be in a number of silhouette's slim/straight, skinny, flare etc. The high-waist will create a natural waist for you and make you legs look so long – especially if you wear a very dark colour.
A wider legged jean or pant will create some extra curves for you by filling out your hips, thighs, and bottom too!
If you are wanting to create more of a waist a great way to do this is with a pair of high waisted jeans, a tee or top that doesn't have much excess fabric in it tucked in and you can add a belt.
Dresses
A Fit-and-flare skirt is a perfect silhouette for your body shape. Not only will it look gorgeous on you, but it will give you a gorgeous waist as well!
A flowy dress that is belted is a great option as it creates more of an hourglass shape by cinching in the waist and drawing the eye.
A puff sleeved dress is an extremely feminine dress and flatters the rectangle shape so well. By creating volume in the sleeve this helps to add some broadness to the shoulders…try to choose a dress that also has a natural waist built in to create a more defined waist with a flowy skirt.
Finally, accessories are items that every shape can use to add colour, draw the eye to another part of your body and change up an outfit.
The perfect accessories for a rectangular shaped body are a rounded or pointed toe shoe, some statement earrings or necklace and don't forget about a belt – essential to creating that defined waist.
Every body is unique so highlight your best features, wear what makes you feel beautiful and remember fashion comes and goes but style lasts forever.