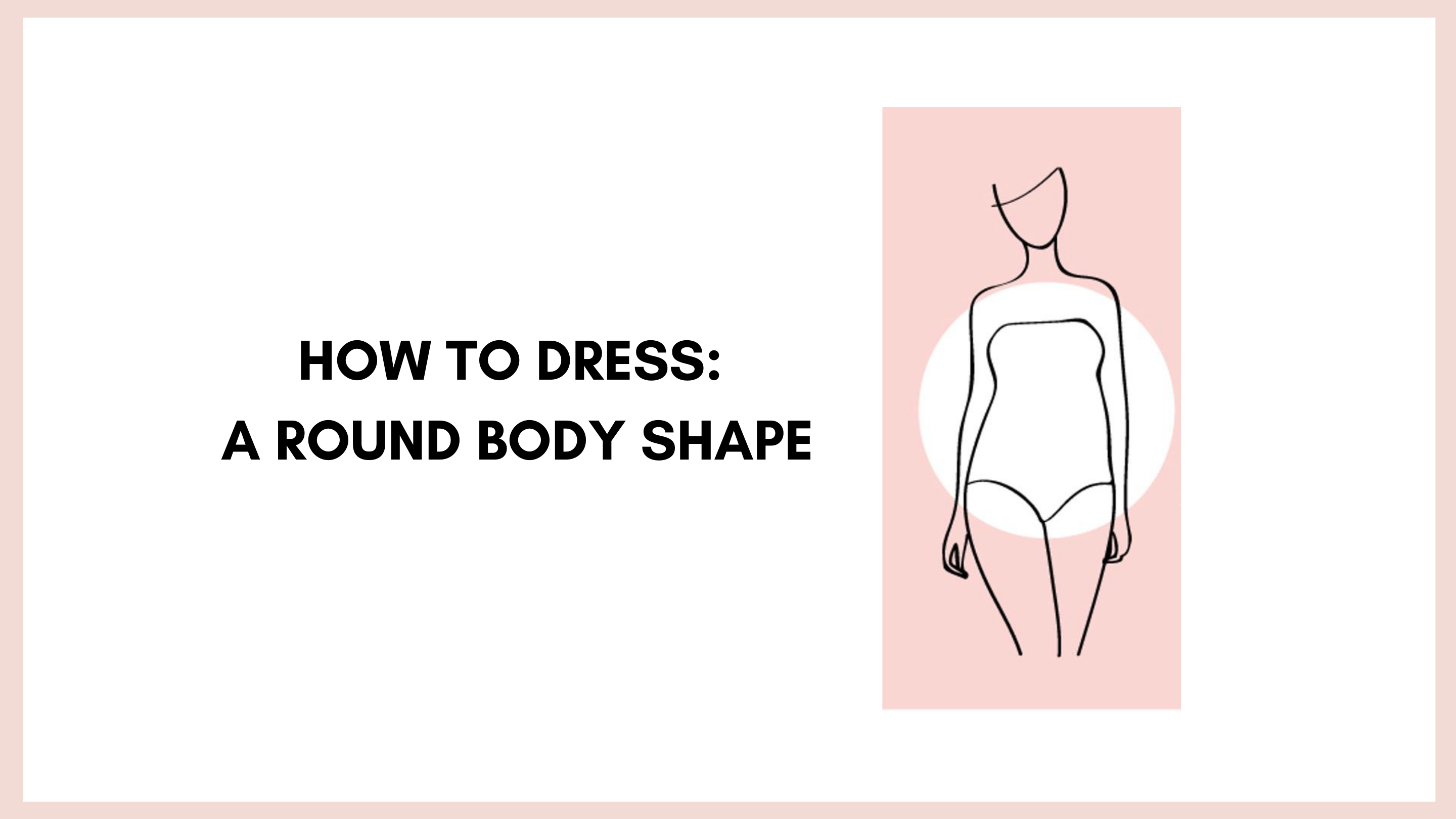 ---
Finding clothes that fit and flatter our shape is one of the best ways to boost your confidence and make you feel beautiful in your clothes everyday.
Every body shape is different, but these guides are here to help you dress your shape the best way possible to accentuate your best features and help you conceal any areas you might be a bit more self-conscious about.
If you aren't sure which shape, you are take a look at our How to Measure Your Body guide.
A round body type is generally has the following characteristics:
You have a fuller bust
Your shoulders, bust, waist and hips are fairly uniform in measurement
The smallest part of your body is just under your bust
You have a less defined waist
One of your best features are your fantastic legs
Tips for dressing a round body shape
In terms of fabrics for this body shape it is best not to choose anything that is overly clingy or equally a chunky knit that will just add extra bulk to your body. Try to avoid any excess fabric around your waist as you don't want to add any extra fabric that isn't needed.
Best tops for a round body shape
A V-neck is a great choice for this body shape as it creates some space in the chest area. The lines of the 'V' draws the eye down and helps flatter a larger bust.
A wrap top or a faux wrap top is a great way to create the illusion of a defined waist.
If you wear a shirt, make sure to choose one that has no pockets across the bust as this will only serve to highlight your bust. By having a smooth pocket free design, it will help the shirt skim over your bust instead.
A peplum top is a great way to also help define and give you waist some shape too.
Tops with details on the sleeves e.g flutter sleeve, a small ruffle or a puffier sleeve are another great choice for the round shape as the eye is naturally drawn to look at the shoulders.
Bottoms
High waisted jeans are a great way to help you define a waist but also have the added feature of helping to flatten and smooth a mummy tummy too.
High waisted jeans are also great if you have a long torso/shorter legs as this gives the illusion that your waist is higher than it is and therefore elongating the legs.
Skinny jeans look great on this figure due to your great legs but if they aren't for you try a slim or straight leg style. If your legs are on the shorter side make sure to roll them up…by showing a bit of ankle/skin you are creating a natural break between your leg and shoes and therefore elongating your legs.
Dresses
An empire cut dress is a fabulous style for this shape as it sits and flatters at exactly the point where you are smallest and then flows into a beautiful skirt.
A wrap dress will be your best friend. Not only is it super flattering, but it also helps create the illusion of a waist, is so flattering on the bustline whilst also concealing any mummy tummy too!
An off the shoulder dress will help draw the eye up to your shoulders helping to balance your silhouette out.
Finally, accessories are items that every shape can use to add colour, draw the eye to another part of your body and change up an outfit.
Every body is unique so highlight your best features, wear what makes you feel beautiful and remember fashion comes and goes but style lasts forever.