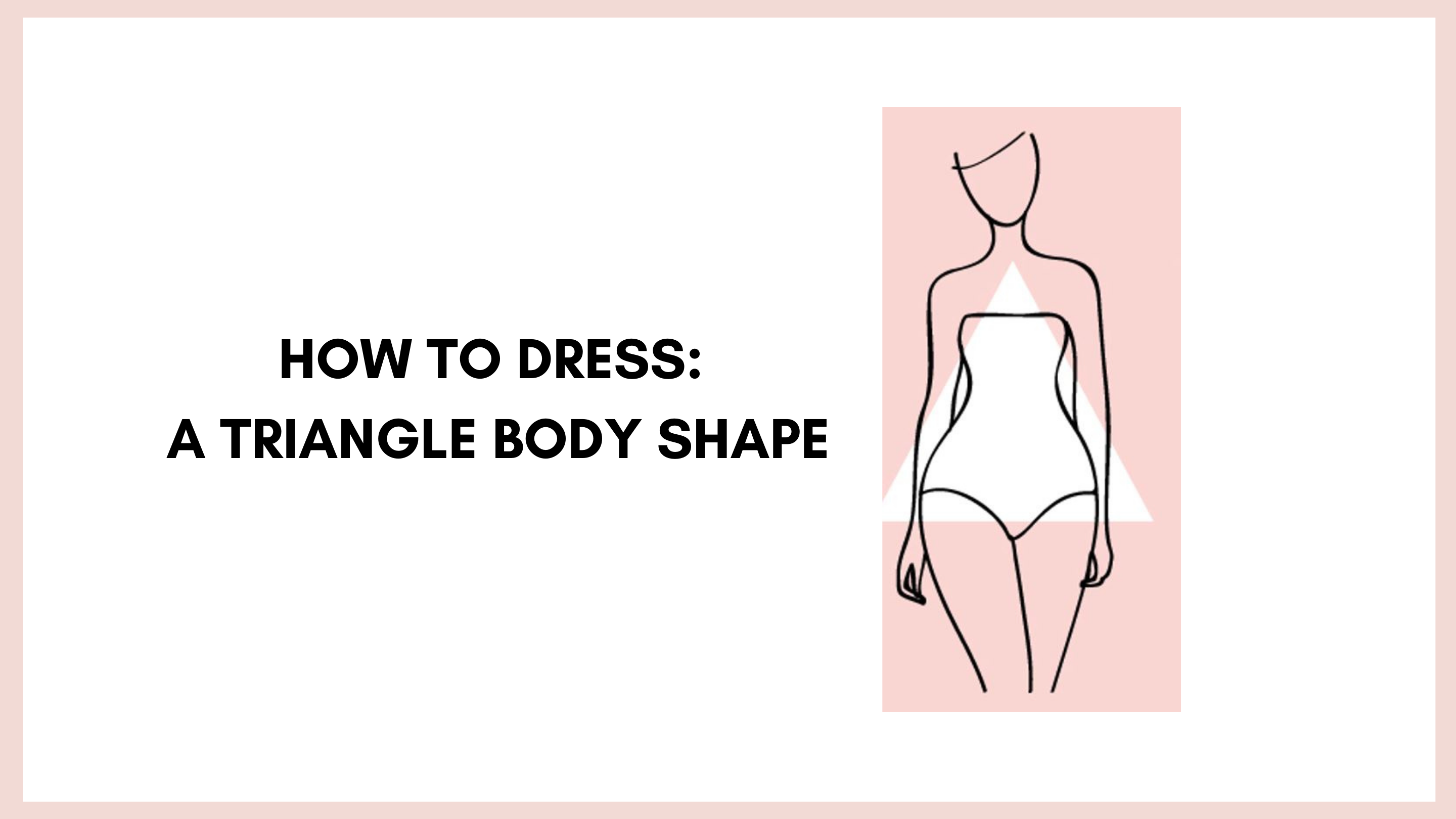 ---
Finding clothes that fit and flatter our shape is one of the best ways to boost your confidence and make you feel beautiful in your clothes every day.
Every body shape is different, but these guides are here to help you dress your shape the best way possible to accentuate your best features and help you conceal any areas you might be a bit more self-conscious about.
If you aren't sure which shape, you are take a look at our How to Measure Your Body guide.
A Triangle body type generally has the following characteristics:
You hips and thighs are wider in comparison to your bust area
One of your best features is your defined waist
Your shoulders are narrower in comparison to your hips
Your bottom area is curvy
Tips for dressing a Triangle body shape
Dressing your body is all about balancing and proportions. When you are a Triangle shape your aim is to balance your narrower shoulders with your broader hips and thighs.
You have a gorgeous curvy figure though and a beautifully defined waist, which is definitely an area to accentuate. If you are wanting to wear bolder colours or prints wear them on your top half as this will draw the eye and broaden out your shoulders giving the perception of a proportionate measurement between your shoulders and your hips.
Best tops for a triangle body shape
A 'V' neckline is a universal neckline that works wonders on so many body shapes including the Triangle. The 'V" naturally draws your eye to the middle of your chest. Thus drawing the eye up from your hips/thighs.
A cowl neck is a great neckline as it creates some extra volume on the top half of your body.
Bell/puffier sleeves are a fabulous choice as the naturally broaden out the shoulders creating balance.
A peplum to is also great as it accentuates your naturally defined waist and drawing attention to that point of your body.
Jackets
A cropped or moto jacket is a great choice for a Triangle shape. Try to choose one that hits right on your waistline or is just above.
You don't want any that hit on your hips as that will add volume to that area. If you are wanting a longer coat or cardigan, go for one that hits your mid-calf. Try to go for a style that has some detail on the top such as a wide collar and it's belted that is even better as it will only further accentuate one of your best features – your waist.
Bottoms
When choosing a pair of jeans or pants look for a pair that is slim or straight. You don't want anything that is too clingy rather it skims the things rather than sticking to them. This style is always flattering on this body shape.
A high-waisted pair of jeans or pants in a dark colour will not only highlight your waist but will also create the illusion that you have extremely long legs.
A boot cut or small flare also looks fabulous on a Triangle shape…because the bell or flare at the bottom helps to balance out your hips and they look amazing with a pair of boots!
Dresses
There is nothing better than wearing a dress on Spring/Summer days so for a Triangle shape these are the shapes that will flatter the most:
An A-line skirt or dress falls away from the ships instead of clinging to them streamlining the bottom half of your body.
Fit and Flare is a similar shape to the A-line but has more of a defined waist and more swing to the skirt. This style in a 'V' neckline looks amazing on a Triangle body shape.
The Wrap dress is so popular for so many body shapes because it is so flattering. A 'V' neckline which opens up your upper body drawing the eye and a tie waist – again to define your waist whilst the fabric skims over your hips and thighs.
Finally, accessories are items that every shape can use to add colour, draw the eye to another part of your body and change up an outfit. A pair of drop earrings or a statement necklace are amazing for this body shape as they catch the eye and draw it up.
A belt is also great for this shape but just to note wear them on your waist, not on your hips.
Everybody is unique so highlight your best features, wear what makes you feel beautiful and remember fashion comes and goes but style lasts forever.